In one week the 50th Anniversary of JFK  assassination will be commemorated. CBS News breaking the story launched the career of a young reporter named Dan Rather. It was a good relationship, but that was then, this is now.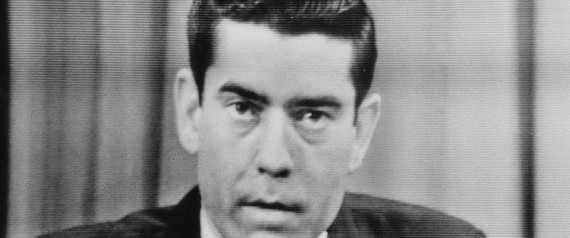 DALLAS - NOVEMBER 23: In this image shot of a television screen on November 23, 1963, Dan Rather reports from CBS television studio KRLD in Dallas, TX. on the assassination of President John F. Kennedy. (Photo by CBS via Getty Images) | Getty
The Huffington Post now reports that Rather and CBS are no longer buddies.
Dan Rather is continuing his criticism of CBS News for leaving him out of its commemoration of the 50th anniversary of the assassination of President John F. Kennedy.

Rather's first big break came on the day of the assassination; he was a young reporter working for CBS in Dallas who was one of the first to break the news that Kennedy had been killed. That scoop began a legendary career, almost all of it with CBS.

Since then, though, Rather and CBS have fallen out completely, with the veteran newsman suing the network over his messy ouster following the so-called "Rathergate" scandal in 2004. The breach is total enough that, though footage of Rather will be shown in CBS's special coverage of the anniversary, Rather has not been invited back to share his recollections. Instead, the man who spent most of his working life at CBS will be seen looking back on NBC's "Today."
If you can stomach it a liberal news site called Liberaland confirms story saying;
This writer is pleased to see Dan Rather taking the stealth conservatives who now run CBS News to the woodshed, especially given that the network hung him out to dry after a rigged "investigation" into former Texas governor George W. Bush's failure to fulfil his obligations to the Texas and Alabama National Guards that was run by GOP partisans. Rather is especially incensed about CBS News' Soviet-style "memory ...:
Question; When did CBS turn conservative?  The news then surely doesn't look like it is today. At least before CBS booted him Dan Rather had the guts to apologize for the story of George Bush II and his military career. He didn't blame George Bush.
.
.
                                         Take Back the GOP!